Ghana: Akufo-Addo wins presidential election
Nana Akufo-Addo of the main opposition party New Patriotic Party (NPP) has been declared winner and president-elect of the Republic of Ghana.
The Electoral Commission of Ghana declared the final results on Friday night with the NPP flagbearer beating the president by securing 5,716,026 votes making 53.85%. "By the power vested in me as the chairperson of the electoral commission and the returning officer for the presidential election, it is my duty and my privilege to declare Nana Addo Dankwa Akufo-Addo as the president-elect of the Republic of Ghana," EC Chairperson Charlotte Osei declared.
President John Dramani Mahama secured 4,713,277 votes making 44.40% of valid votes cast. These results, according to the EC, excludes four constituencies with results not ready due to late voting and objections raised. The four constituencies recorded a total 220,270 votes.
Voter turnout for the election was 68.62% and total valid votes cast are 10,615,361 against 166,248 rejected ballots representing 1.54% of votes.
The declaration was welcomed by loud cheers in most parts of the country by supporters of President-elect Nana Akufo-Addo.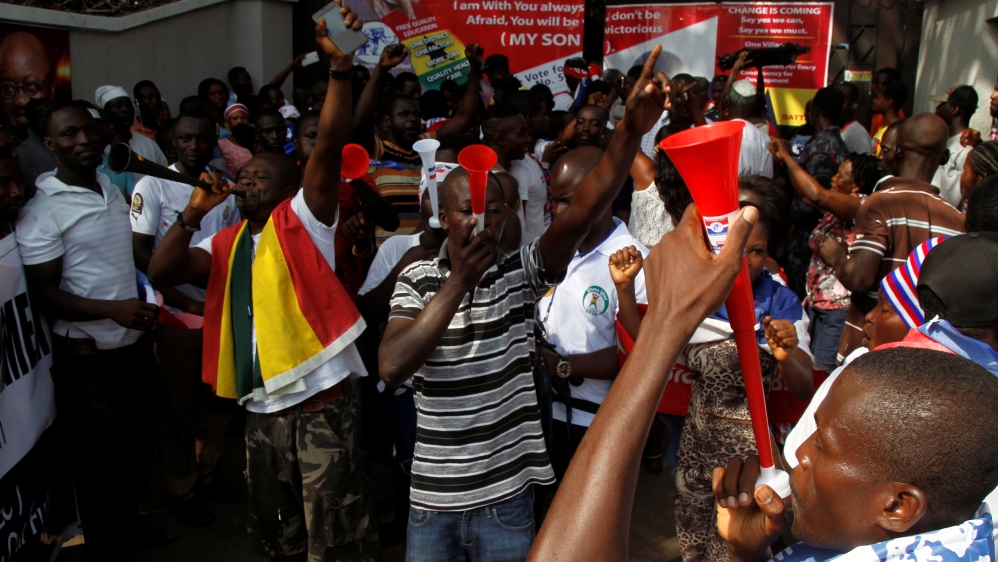 Supporters Akufo-Addo celebrate after his announced that he won the presidential election [Reuters]
Remember Ghana is the world's second biggest producer of cocoa after Ivory Coast and Africa's second biggest gold producer after South Africa. But it was forced to turn to the International Monetary Fund (IMF) in 2015 for a bailout as global commodity prices tanked.